Dell Laptop

repair at your Doorstep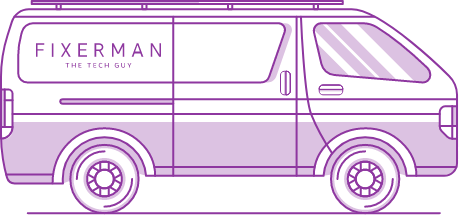 Dell Laptop Repair in Dubai
We Repair Your Dell Laptop from Anywhere in Dubai!
It is possible that even the first-rate contraptions of the American maker Dell are not protected from damages and incidents. In case you have any issue with your Dell Laptop or PC, and you are not fit for fixing the issue, no convincing motivation to push, we are here to help you with escaping this. On the off chance that your Dell PC or Alienware has slammed, visit at our repair service center in Dubai. We emerge as the Best Dell computer repair service in Dubai as our repair service is particularly arranged similarly as staffed with a significantly impelled instrument and gifted pros who can see all your PC issues quickly that too at a moderate and reasonable rate. This we offer is a world-class service to our clients in an absolutely elegant and viable way. We are a one-stop answer for all sort of Dell Laptop, Dell Screen Replacement & PC repair service in Dubai.
Dell Laptop Repair administration we accommodate:
All Dell Laptop Series
All Dell Alienware Series
Our fantastic Services:
Replacing the Laptop battery

Replacing Laptop screen
Replacing the Laptop's backdrop illumination
Cleaning the PC from residue
Replacement of warm cushion of Laptop
Cleaning the Laptop in the wake of flooding
Repair and supplant the video card in Computer
Repair of the cooling framework in Laptop
Replacing the hard drive in Laptop
Repair CPU motherboard
Replacing Laptop Keyboard
Replacing Laptop speakers
RAM Memory Upgrade
Windows establishment
Cleaning the Laptop against infections
Installing programming in PC
Upgrade your Laptop
Data Recovery
Re-blazing profiles in the workstation
Replacing Laptop cooler
Replacing Processor
Cleaning Dell Laptop Keyboard
USB port substitution in PC
Repair PC control supply
Laptop body fix
Replacement of webcam in Laptop
Laptop Spare Parts Dubai
Flawlessly working PC? Don't sweat it, need it to last more or work quicker? We can overhaul your Dell PC Hardware to your specification.
Regardless of which Dell PC or work area demonstrate your claim, and which dell PC repair service you need, we can deal with all Dell Laptop fix and repair service you may require. Tell us what you need us to assist you with through topping off this structure, sending us a yell out via Social media or calling us on 800 FIXME (34963).
We will offer you free get and drop off service for your Laptop repair in Dubai anywhere, so your Dell workstation is dependably in the most secure hands.