Samsung Galaxy Note 10

repair at your Doorstep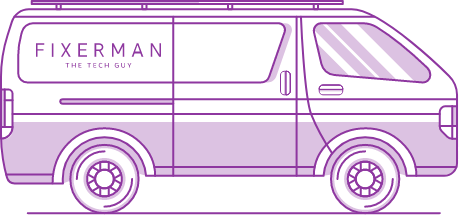 Why spend money on a brand new mobile, when a certified Technician can quickly, professionally, and reliably have your Samsung Note 10 repair in Dubai? Whether you dropped your Samsung device and require a quick screen replacement, just need screen repair, or need a battery replacement, we can take care of it for you in under 20 minutes!
Facing another kind of problem? Our highly-trained and certified technicians will check out your Samsung mobile at our Samsung service centre in Dubai or your location anywhere in Dubai, and provide the best repair solution for you.
Among being the most economical and secure repair service centre in Dubai, here are 5 reasons to use Fixerman for your Samsung Note 10 repair in Dubai:
Your Samsung mobile can be repaired at your location in Dubai in front of you: Yep – just let us know what the problem is – whether you have a broken screen and need screen for Samsung Note 10 repair or need a new battery – and a certified tech geeks will come to you with all the tools and equipment needed to fix your Samsung mobile.
Your Samsung mobile will only be repaired using original equipment manufacturer (OEM) grade parts: We only use OEM grade parts when fixing your Samsung mobile, so your device feels brand new again at barely any cost.
You will get a 2-year Warranty: When repairing your Samsung mobile with Fixerman, we can give you a 2-year warranty on the parts and service provided. We're confident that you won't face the same issue again, but if it does happen, just let us know and we'll fix it again for free.
Your Samsung mobile device will only be repaired by a certified technician: All our technicians go through numerous training courses and are required to get certified before they can handle any Samsung mobile repairs and screen repairs. Our technicians know all the ins and outs of your device and will be able to diagnose the problem your Samsung mobile is facing right away.
You'll have your phone back in perfect condition in under 20 minutes: With OEM parts and a certified technician, you'll get your fixed Samsung mobile back in under 20 minutes and it'll feel like it's brand new. Don't believe us? Time us!
Would you like to get a quote for your Samsung mobile repair in Dubai? Just fill out our super short form telling us what happened, and we'll get in touch with you right away!
Need to get your Samsung Note 10 repair right now? Let us know what happened by filling out our form and we will get back to you with a solution right away. You can drop by Studio 907 in Business Bay and chillax with our friendly team while our Fixerman repairs your Samsung Note 10, or ask us to come to you. Do not worry our world's first solar-powered workstation has all the needed equipment to fix your Samsung Note 10 in under 45  minutes. Still worried? We understand you can chill by our Fixerman's side and watch the magic happen and please ask them any question you have. We are an open book with our fixes whether it is a screen replacement, audio disruption or any power-related issue. All you need to do now is fill-up the form, send us a shoutout on social media or call us on 800 FIXME (34963).