iPhone 13 Dubai

repair at your Doorstep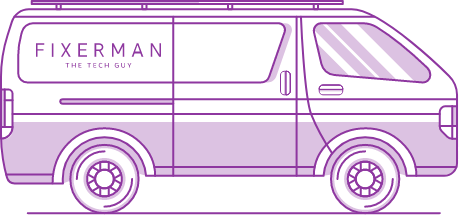 Fixerman : Your Ultimate Choice for iPhone 13 Repairs in Dubai
In the fast-paced world of technology, our smartphones have become an integral part of our daily lives. The iPhone 13, known for its cutting-edge features and sleek design, is no exception. However, accidents can happen, and when your precious iPhone 13 is in need of repair, you want nothing but the best. That's where Fixerman Dubai comes into the picture. With a reputation for excellence and a commitment to quality service, Fixerman Dubai stands out as the best iPhone 13 repair company in Dubai. In this blog, we will explore the reasons behind Fixerman Dubai's stellar reputation and why it should be your first choice for iPhone 13 repairs.
Expertise and Experience
Fixerman Dubai boasts a team of highly skilled technicians with years of experience in repairing iPhones, including the latest iPhone 13 models. Their technicians are Apple-certified, ensuring that your device is in safe hands. Whether your iPhone 13 has a cracked screen, a malfunctioning battery, or any other issue, Fixerman Dubai has the expertise to diagnose and fix the problem with precision and care.
Quick Turnaround Time
In today's fast-paced world, you can't afford to be without your smartphone for long. Fixerman Dubai understands this and prioritizes quick turnaround times. They offer same-day iPhone 13 repair services, so you can have your device back in your hands and continue with your daily tasks without significant interruptions.
Genuine Parts and Warranty
Fixerman Dubai uses only genuine Apple parts for iPhone 13 repairs. This commitment to quality ensures that your device will function just like new after the repair. Moreover, they back their repairs with a warranty, giving you peace of mind that your investment is protected.
Convenient Locations and On-Site Repairs
Fixerman Dubai has multiple service centers across Dubai, making it convenient for you to drop off your iPhone 13 for repairs. If you can't make it to a service center, Fixerman Dubai offers on-site repair services. Their technicians will come to your location, whether it's your home, office, or any other place, and fix your iPhone 13 on the spot. This level of convenience sets Fixerman Dubai apart from the competition.
Transparent Pricing
One of the common concerns when seeking iPhone repairs is hidden costs. With Fixerman Dubai, you can expect transparent and competitive pricing. They provide upfront quotes for the repair, so you know exactly what to expect in terms of costs. There are no surprises or hidden fees.
Eco-Friendly Approach
Fixerman Dubai is committed to environmental sustainability. They recycle electronic waste responsibly and ensure that any discarded parts or devices are disposed of in an eco-friendly manner. By choosing Fixerman Dubai for your iPhone 13 repair, you're also contributing to a greener planet.
Outstanding Customer Service
Customer service is at the heart of Fixerman Dubai's mission. Their friendly and knowledgeable staff are always ready to assist you with any questions or concerns. They prioritize your satisfaction and aim to make the repair process as smooth and hassle-free as possible.
Positive Customer Reviews
The reputation of a company can often be gauged by what its customers have to say. Fixerman Dubai has a track record of positive customer reviews and testimonials. Satisfied customers consistently praise their professionalism, efficiency, and the quality of their repairs.
Comprehensive Range of Services
Fixerman Dubai offers a wide range of services beyond iPhone 13 repairs. They can assist with iPhone battery replacements, screen repairs, water damage repairs, and more. Whatever issue you're facing with your iPhone 13, Fixerman Dubai has a solution.
Commitment to Innovation
In the ever-evolving world of technology, Fixerman Dubai stays up to date with the latest advancements in iPhone repair techniques and tools. They continually invest in training and equipment to ensure that they can handle even the most complex iPhone 13 repairs.