HTC Phone

repair at your Doorstep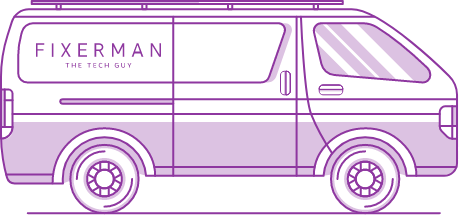 HTC Mobile Phone Repair in Dubai with Fixerman
Fixerman Fixes Your HTC Smartphone Anywhere in Dubai!
HTC have positioned themselves by making several innovative smartphones and in the year 2014 have beaten Apple, Samsung, LG in US by 6% market share. That's why more than 2000 employees were hired by Google after HTC lost their market share. HTC' team were responsible for bringing amazingly designed smartphones to the market. Try not to run one more day with your broken HTC cell phone! Fixerman is here. You do not need to bear a broken screen on an HTC phone. Simply, it just doesn't look good! Fortunately, here at Fixerman, we can make your telephone look shiny new. We can fix numerous issues with the HTC cell phone, including however not restricted to, broken screen replacement, battery replacement, LCD fix, speaker repair, and significantly more. Did you HTC take a dip and get water harmed? We can fix that as well! Thats right, a water damaged HTC phone can be fixed.
HTC PHONE REPAIR IN DUBAI:
Having issues with your HTC Smartphone? Come see us at our HTC service center in Business Bay. It is FREE to have your mobile taken a gander at by any of our specialized tech geeks approved by Fixerman to make sense of the issue.
SAME DAY PHONE REPAIR:
Our technicians are extremely well equipped and prepared to take on any problem, any model, any HTC mobile you may have. To name a few HTC models including HTC One, HTC Bolt, HTC Desire. Fixes for the most part take around 30 minutes or a few hours depending on the magnitude of the trouble. From Broken Screen, Damaged LCD to Faulty Charging Port, Malfunctioning Speakers, Audio Jacks and Water Damage, our certified technical professionals are very much prepared to have your mobile phone alive again.
QUALITY SERVICES and PRODUCTS:
At Fixerman, we only use the best quality parts to make sure customers are not disgruntled. This is our commitment. On the off chance that you experience any further issue a while later, it would be ideal if you get in touch with us right away. We cover warranty with each HTC repair service from us!
Common Issues we fix for HTC mobile repairing:
– Data Recovery
– HTC Screen Replacement & Repair
– Cell Phone Camera Replacement & Repair
– HTC Phone Battery Replacement & Repair
– Headphone Jack Replacement & Repair
– Speaker Replacement & Repair
– Cracked HTC Glass Replacement & Repair
– Memory Card Reader Replacement & Repair
– Cell Phone Keyboard Replacement & Repair
– USB and Charging Port Replacement