Sony Phone

repair at your Doorstep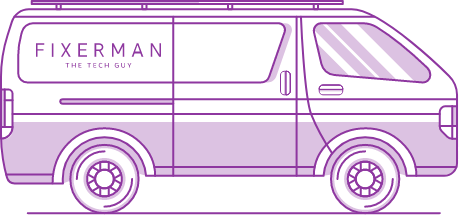 Sony Phone Repair in Dubai with Fixerman
Fixerman Fixes Your Sony Xperia Smartphone Anywhere in Dubai!
Once upon a time. A successful market leader in mobile phone market during the 2000s with its flagship phones under the Sony Ericcson brand. Sony had a loyal fan base. People loved their smartphones range due to its music playback and camera quality. Sony has been at the forefront in the camera game for so long using 23MP sensors while others were lagging with 12MP capabilities. Many people are unaware that Sony is still a big contributor for smartphones cameras and to this day its sensors are found in most smartphones even in the iPhone XS Max. But, Sony has failed in recent years to take advantage of its own resources while they aimed to become Apple of Android device. Due to slow adapters of the market trends they lost their popularity. But loyal customers still remember its Walkman series phones. If you are looking out for Sony Mobile repair service in Dubai – you are at the right place. More importantly, you're on the right page!
If you are looking for the best Sony phone repair service center in Dubai, it is difficult to find. We would say next to impossible. We have access to the right parts, specialists, experts. Basically, prepared tech geeks and fixermen to assist you with your Sony mobile phone repair anywhere in Dubai. At whatever point, your Sony Xperia may require fixing, you can come to us. Our group are equipped to help and address your worry in the blink of an eye, you will leave happily from our Sony Xperia phone repair center in Dubai. There might be an over the battery drain or your phone may require screen repair in the wake of tumbling from your hands or surprisingly more dreadful, you may require a screen replacement. No reason to stress, Fixerman will be there for you. Simply stroll into our store once. You'll quickly know we are not the same as everybody out there.
Repair Diagnosis:
Our prepared experts of tech geeks and fixerman lead by fixerman will test and precisely analyze the issue first, making a point to supplant just the parts that are causing the issue. We won't charge you anything extra. You need not worry! At that point, when we make the fitting fixes, we'll test your Sony Mobile phone again to guarantee it's working legitimately before you leave the store.
Top Quality Service:
At Fixerman, you can expect a quality solution and amazing customer experience. As specialists in developing portable innovations, we've made it our business to offer repair services for the Sony mobile brands at your location.
Our completely prepared teams are equipped to replace batteries for any Sony smartphones, tablets and MP3 players, along with repairing or replacing screens, buttons, ports, and parts.
Do not worry about quality as this part will make your Sony phone brand new again. In our all the support services, you can expect a prime solution when we repair your Sony smartphone or tablet. Fixerman gives the most astounding quality repair services accessible for business and individual client needs. Sponsored by our broad warranty on parts and workmanship, our talented technicians will deal with your broken sony phone with precision and utmost care; that is the Fixerman way.
We Fix It:
If you accidentally broke your cellphone and you need immediate screen fix or battery replacement, Fixerman is here to help. Get your cell phone or tablet and we can fix repair broken screens, buttons, built-in cameras, charging ports, speakers, earphone jacks, and more in our Sony service center on Business Bay. We will replace your mobile with new batteries and will even provide you screen protector to protect your cellphone & tablet from future damages.
There is no need to take time out to visit our Dubai service centre when we come to you in our FixerVan. Shopping? Working? Taking a Nap? You can still do that while we work our magic on your Sony. Give us a call on 800 FiXME 34963 to fix your broken Sony gadgets, and you can rely on us that you're getting best mobile repair service in Dubai. Visit our Sony mobile repair service center near you today.