Google Pixel Phone

repair at your Doorstep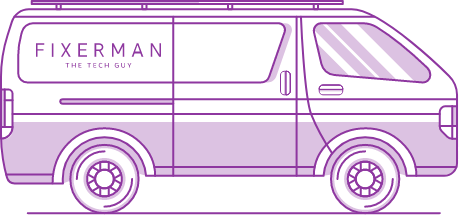 Google Pixel Repair in Dubai with Fixerman
Fixerman Fixes Your Google Pixel Phone Anywhere in Dubai!
Google has influenced our life so much that this word appears in our day to day dictionary! Google is always adding more value to our lives and is constantly improving their product. Starting off as a search engine. Google has successfully diversified its product portfolio by entering the Smartphone market in 2013 with the Pixel. Google expanded into the Smartphone market rather than just the software world. They launched their smartphone Google pixel Android devices in the market in the year 2013. But, the question remains the same will Google succeed in Smartphone market? Yes, it can because it is Google and as long as it's not replicas of Apple and Samsung devices. It is a long way ahead for them to lead the mobile phone industry. Fixerman is equipped with all the advanced technology and tools to repair your Google Pixel phones in Dubai. We are one stop solution for all Google Pixel mobile phone repair service in Dubai at your doorstep.
Google doesn't compromise in its hardware quality and we don't either! We repair all the Google Pixel device in our mobile repair service center in Dubai located in Business Bay. Out technicians which we called Tech Geeks carefully vetted and trained by Fixerman are trained extensively to keep up with trends and latest technology. We have access to all the Google hardware parts. Therefore, our mobile phone repair turnaround time is super quick. We can fix almost all the major issue at your doorstep anywhere in Dubai in our Solar powered FixerVan. If you are looking for affordable google pixel 2 xl screen replacement cost in dubai, Then Fixerman is here.

These pixel devices are still at its infant stage in the android market, so these devices are prone to injury. We solve many day-to-day problems of clients from Google Pixel Screen Replacement to hardware touch issue. Battery charging problem is common for all the devices even for Google pixel due to its large battery capacity.
Our Google Pixel repair service provides you 3 Option:
On-Site Repair: We provide on-site repair almost for all the mobile phones as we understand how important your time is! We come to your desired location in Dubai for mobile repair service.
Pick & Drop Service: Sometimes issue in the device is extensive and for that, we have to diagnose your device completely to provide you a better solution. And we provide Free pick up and drop off service for mobile repairing in Dubai.
Drop off your device: You are always welcome in our well-equipped mobile repair service center in Dubai anytime to drop your device and priority mobile repair service which won't take more than 30 minutes! You will leave our studio with complete satisfaction for your mobile repairing.
You can WhatsApp us on this number for further Inquiry.