iPhone 14 Dubai

repair at your Doorstep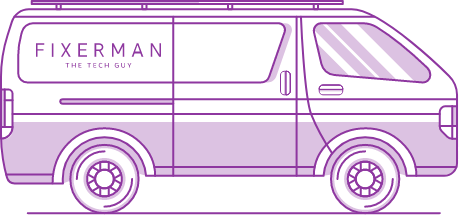 Fixerman Dubai: Your Top Choice for iPhone 14 Repairs in Dubai
As technology advances at a rapid pace, our smartphones have become indispensable tools in our daily lives. The iPhone 14, with its cutting-edge features and innovative design, continues to redefine the standards for mobile devices. However, accidents can occur, leaving your cherished iPhone 14 in need of professional repair. When it comes to iPhone 14 repairs in Dubai, Fixerman Dubai is the premier choice. In this detailed blog post, we will explore the compelling reasons why Fixerman Dubai is the best iPhone 14 repair company in the city.
Expertise and Experience
Fixerman Dubai prides itself on a team of highly skilled technicians with extensive experience in repairing iPhones, including the latest iPhone 14 models. Their technicians are Apple-certified, ensuring your device is handled with the highest level of expertise and care. Whether your iPhone 14 has a cracked screen, battery issues, or any other problem, Fixerman Dubai's technicians possess the knowledge and skills to diagnose and repair it accurately.
Swift Turnaround Time
In today's fast-paced world, we rely on our smartphones for countless tasks and activities. Being without your iPhone 14 for an extended period can be a major inconvenience. Fixerman Dubai understands this, which is why they prioritize quick turnaround times. They offer same-day iPhone 14 repair services, ensuring that you can have your device back in your hands promptly and resume your daily activities without significant interruptions.
Exclusive Use of Genuine Parts and Warranty
Fixerman Dubai exclusively utilizes genuine Apple parts for iPhone 14 repairs. This commitment to using authentic components ensures that your device will function flawlessly after the repair. Furthermore, they stand behind their repairs with a warranty, providing you with peace of mind knowing that your investment is well-protected. The warranty covers both the parts and labor used during the repair, offering you comprehensive coverage.
Convenient Locations and On-Site Repairs
With strategically located service centers across Dubai, Fixerman Dubai ensures that convenience is a top priority. Dropping off your iPhone 14 for repairs at one of their service centers is a breeze. If visiting a center is not feasible, Fixerman Dubai offers on-site repair services. Their skilled technicians will come to your preferred location, whether it's your home, office, or any other place, and efficiently repair your iPhone 14 on the spot. This level of convenience sets Fixerman Dubai apart from the competition.
Transparent Pricing
Hidden costs and unexpected fees are common concerns when seeking iPhone repairs. Fixerman Dubai addresses this issue by providing transparent and competitive pricing. They offer upfront quotes for the repair, ensuring that you have a clear understanding of the expected costs. You won't encounter any surprises or hidden charges when you choose Fixerman Dubai.
Environmentally Friendly Approach
Fixerman Dubai is committed to environmental sustainability. They responsibly recycle electronic waste, ensuring that any discarded parts or devices are disposed of in an eco-friendly manner. By selecting Fixerman Dubai for your iPhone 14 repair, you not only benefit from top-notch service but also contribute to a greener planet – a win-win for you and the environment.
Exceptional Customer Service
Exceptional customer service is at the core of Fixerman Dubai's mission. Their friendly and knowledgeable staff are always ready to assist you with any questions or concerns. They prioritize your satisfaction and aim to make the repair process as smooth and hassle-free as possible. You'll feel valued and heard throughout your entire experience with Fixerman Dubai.
Glowing Customer Reviews
The reputation of a company often speaks volumes about the quality of its service. Fixerman Dubai boasts a track record of glowing customer reviews and testimonials. Satisfied customers consistently praise their professionalism, efficiency, and the high-quality repairs they provide. These testimonials serve as a testament to the outstanding service you can expect when you choose Fixerman Dubai.
Comprehensive Range of Services
Fixerman Dubai offers a comprehensive range of services beyond iPhone 14 repairs. They can assist with iPhone battery replacements, screen repairs, water damage repairs, and more. Regardless of the issue you're facing with your iPhone 14, Fixerman Dubai has a solution to meet your needs. Their diverse service offerings make them a one-stop-shop for all your iPhone-related concerns.
Embrace of Technological Advancements
In the ever-evolving landscape of technology, Fixerman Dubai stays at the forefront by embracing the latest advancements in iPhone repair techniques and tools. They continually invest in training and state-of-the-art equipment to ensure they can handle even the most intricate iPhone 14 repairs. This commitment to innovation guarantees that your device receives the best care available in the market.