Samsung S9

repair at your Doorstep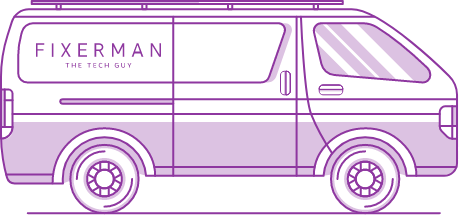 The Samsung Galaxy S9 is a great phone, but one that hasn't really kicked on from the Galaxy S8, bringing a very similar design and screen to 2017's version. The improved biometrics were sorely needed, and the camera is a leap forward.
Your Samsung S9  maybe hurt or close to taking its last breath, do not worry Fixerman is always here to rescue the damaged. Whether it is a Samsung screen replacement, Samsung battery replacement or a lens crack, we can fix it in under 45 minutes. Samsung Water damage repair, samsung battery and power issues, samsung data recovery or mic/ speaker disruptions? We still have your back with our speedy pick up services. Long queues and longer waiting time is a problem of the past. Our carefully vetted and qualified technicians can solve any of your Samsung problems at Studio 907 in Business Bay or at your desired location, anywhere in Dubai at any time. Your time is important and we understand that. So here are a few more reasons why you should choose us to fix of your Samsung S9:
We can repair your Samsung S9 at the location of your choice in Dubai: There is no need to take time out to visit our Dubai service center when we come to you in our FixerVan. Shopping? Working? Taking a Nap? You can still do that while we work our magic on your Samsung S9. Our certified technician will be ensuring that your device is fixed.
Samsung Original are the only quality we use: Do not worry on losing out on clarity or quality as this part will make your Samsung S9 brand new again.
Upto 2-year warranty with Fixerman: create a stress-free life with our warranty period. Fixerman is confident in the service it provides to our customers. However, if the same issue repeats itself just give us a call and we will fix it again without any additional charges.
Team Fixerman will repair your Samsung S9 using our best fixermen: Your Samsung S9 is in safe hands as our certified technicians are carefully vetted. They each possess at least 2 years of training and 5 years of experience. Your Samsung S9 will be diagnosed carefully with our skillful and friendly fixermen.
Need to get your Samsung S9 repaired right now? Let us know what happened by filling out our form and we will get back to you with a solution right away. You can drop by Studio 907 in Business Bay and chillax with our friendly team while our fixermen repairs your Samsung S9, or ask us to come to you. Do not worry our world's first solar-powered workstation has all the needed equipment to fix your Samsung S9 in under 45 minutes. Still worried? We understand, you can chill by our fixerman's side and watch the magic happen and please ask them any question you have. We are an open book with our fixes whether it is a screen replacement, audio disruption or any power related issue. All you need to do now is fill up the form, send us a shoutout on social media or call us on 800 FIXME (34963).