Nokia Phone

repair at your Doorstep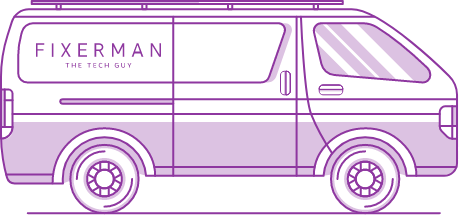 Nokia Phone Repair in Dubai with Fixerman
Fixerman Fixes Your Nokia Smartphone Anywhere in Dubai!
NOKIA! Do I need to explain further? A company which dominated the Mobile telephone industry and ruled the market for nearly a decade and gave us probably the most memorable phones despite everything we may recollect. Yet, the organization's late choice and wrong methodology for making stride in further innovation and hop into cell phone industry was reason that cut portable mammoth down. Still today, Nokia mobiles are accessible in the market in the wake of a convergence with Microsoft. We are a qualified Nokia mobiles repair centre repairing most models of Nokia Lumia Mobile Phones in Dubai with quality parts at affordable prices.
One stop solution for Nokia Lumia Mobile Phone Repair in Dubai:
In the event that you are a Nokia or Nokia Lumia cell phone client, there are chances that you will require our assistance. We at Fixerman will provide you solution for all the software and hardware related issues that you may confront. With the end of the Nokia Care Center in numerous parts across the world. There are not many repair service center left who can serve you with the best service. Therefore, we are pleased to be one of them. We are committed to giving an acceptable client experience to each individual who approaches us. In the event that you come to us, you'll never get disillusioned. Consumer loyalty is our prime objective and we strive to accomplish that.
Our responsibility:
We strive for greatness and great customer experience. Come and see for yourself. We will give arrangements that you won't discover anyplace else and that too in the most efficient and quickest way possible. The majority of this is done without ever compromising on the quality.
We take care of the following fix a customer may needs. On the off chance that you face any of the issues, you can depend on us decisively.
– Screen fix
– Battery Replacement
– Liquid damage
– Speaker inconvenience
– Earphone jack replacement
– LCD replacement and Touch issues
We are screen fix pros and can happily give replacement and repair services too. All the fix needs will be made accessible at your doorstep on the of chance that you need to.
Our assurance:
Our Nokia and Nokia Lumia phone repairs in Dubai service is finished with a speedy turnaround time and the vast majority of the issues are settled around the same time. Likewise, the parts we use are of incomparable quality ensuring sheer fulfillment. We likewise give mail-in on the web and doorstep pick administration to consider the majority of our customers living in All over Dubai.
Our Lumia and Nokia mobile repair shop in Dubai is home to versatile specialists and experts who are committed to making your telephone flawless. Be it a chip replacement, screen repair, battery change or phone charging jack problem, Fixerman can understand the issue at hand. Our staff is constantly prepared to enable a quick fix. We have parts in stock and our group works in-house guaranteeing further unwavering quality and security of your gadget.
We can explain issues identified with Nokia and Lumia models, for example,
– Nokia 930
– Microsoft 950
– Microsoft 950 XL
– Microsoft 640
– Microsoft 640XL
– Nokia 1020
– Nokia 1520
– Nokia 1350
We should talk about your issue:
In the event that you are confronting a noteworthy or minor issue in your Nokia or Lumia cell phone, help isn't far away. Connect with us through email, social media, telephone or WhatsApp. You can likewise visit our Nokia Lumia repair center in Business Bay, Dubai without any delay. We would love to support you.