Oppo Phone

repair at your Doorstep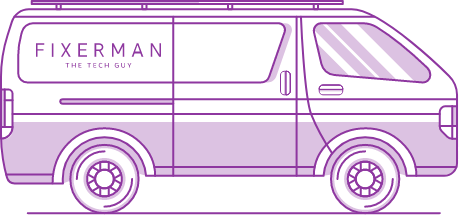 Oppo Phone Repair in Dubai with Fixerman
Fixerman Fixes Your Oppo Smartphone Anywhere in Dubai!
Oppo started their journey in the smartphone market in 2014 and due to its innovative features like fast battery charging, 64-MP camera and 260-degree wide angle capture, they have been able to position themselves to provide an enjoyable and great user experience. However due to rapid change in technology and wide competition, smartphones parts are losing its lifespan. You sometimes cannot predict when your device will stop working or you may end up breaking your screen if it falls somewhere. Fixerman is well equipped with tools, infrastructure and the right technology to provide you with an economical phone repairing service anywhere in Dubai at your doorstep. You need not worry, we use  OEM grade quality parts.
Oppo Screen Replacement:  Perhaps, the most common type of repair on a daily basis in our Mobile repair service centre. A studio styled store located in Dubai. People break their phone screen and we  provide the repair i.e. a screen replacement in Dubai in our FixerVan. You can get a free quote for Oppo screen repair by calling us on our toll free number 800-FIXME(34963)
Battery charging issue: Due to increase in battery capacity and decrease in quality of chargers, usage of battery of your mobile quickly. Sometimes, your phone doesn't charge even after keeping it on charging all night! We can provide an Oppo Battery replacement service with our on the go mobile repair service van. You can ask for an Oppo battery price by filling this form given below.
Oppo mobile Camera issue: Is your camera not working? Scratches on the Camera Glass? Blurry shots? All this can be fixed as our technician we called it as "Tech Geeks Dubai" are full trained to do any camera replacement at your doorstep! To book an appointment with us you can WhatsApp us on +971 58 933 4963.
Oppo mobile not working? Looking out for best Oppo mobile repairing shop in Dubai? We are here! We can repair all hardware and software issue in Oppo mobile phone in our Oppo mobile service center in Dubai located in Business bay.
Wanted to repair Oppo mobile in Dubai? Just Say Hi to us on our social media channels and avail some of our on-going promotional offers every day.