iPhone 8 Plus

repair at your Doorstep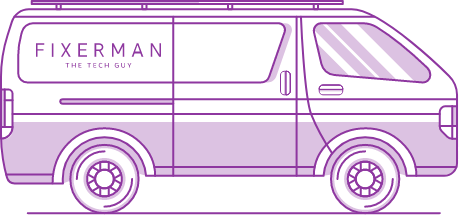 iPhone 8 Plus Repair in Dubai with Fixerman
Fixerman Fixes Your iPhone 8 Plus anywhere in Dubai.
If your iPhone 8 Plus needs repairing, then you have come to the right place. Here at Fixerman, we have the experts that can repair your iPhone 8 Plus anywhere near you in Dubai and get it back to its best. Whether it's your cracked iPhone 8 Plus screen replacement in Dubai, battery replacement or any part of your camera that needs repair, we provide a full Apple Support service & can repair the most common issues on an iPhone 8 Plus within our Apple service center in Dubai in Business Bay.
Here is why Fixerman is the Best iPhone Repair Service Center in Dubai:
We care about your valuable phone and we want to make sure it's in safe hands. We are equipped with the best technology for the iPhone 8 Plus repair service in Dubai!

Be assured with Fixerman, as all our technicians are Fixerman certified with extensive training and experience.  All technicians are carefully vetted and certified to hand any problem on your smartphone repair. Therefore, your Apple iPhone 8 Plus Repair in Dubai is 100% safe & secure in the hands of these experts.

The cost of getting iPhone 8 Plus repaired from the Apple Service Center in Dubai is very high. We are giving you the best iPhone 8 Plus and iPhone 8 Repair in Dubai at a competitive price.

We fix iPhone 8 Plus in our FixerVan. Just let us know whether the problem is iPhone 8 Plus glass replacement or an iPhone 8 Plus battery replacement or any other Apple iPhone Service Support in Dubai, no worries. One of our certified technicians will come to your location anywhere in Dubai with all the required tools to fix your iPhone 8 Plus is the world's first solar-powered FixerVan.

2-year warranty: With Fixerman you will get up to 2 years of warranty for every repair and we will assure that you will never face that iPhone 8 Plus problem again.

We only use OEM grade parts to repair your iPhone 8 Plus to meets quality service solutions.
Do you want to fix your iPhone 8 Plus? Just tell us what the problem is on your iPhone 8 Plus, and we will get in touch with you right away to solve your iPhone 8 Plus problem on-site anywhere in Dubai.
You can also come to our studio in Business Bay and have a cup of coffee with us while we repair your iPhone 8 Plus. Or if you can't leave your office just give us call 800 FIXME (34963) or WhatsApp Us (+971 58 933 4963). We will come to pick your iPhone 8 Plus, free pick and delivery service on your iPhone 8 Plus Repair in Dubai. We will fix it and drop it back on the same day at your location.